The Girl has been reading a mermaid series that she really loves.  It is the Waterfire Saga and it currently has three books in it.  The age range for it is 12-18 years, and she is 10, but an advanced reader.  To say she is obsessed with mermaids would be putting it lightly.  She really, really, really wants to be a mermaid right now.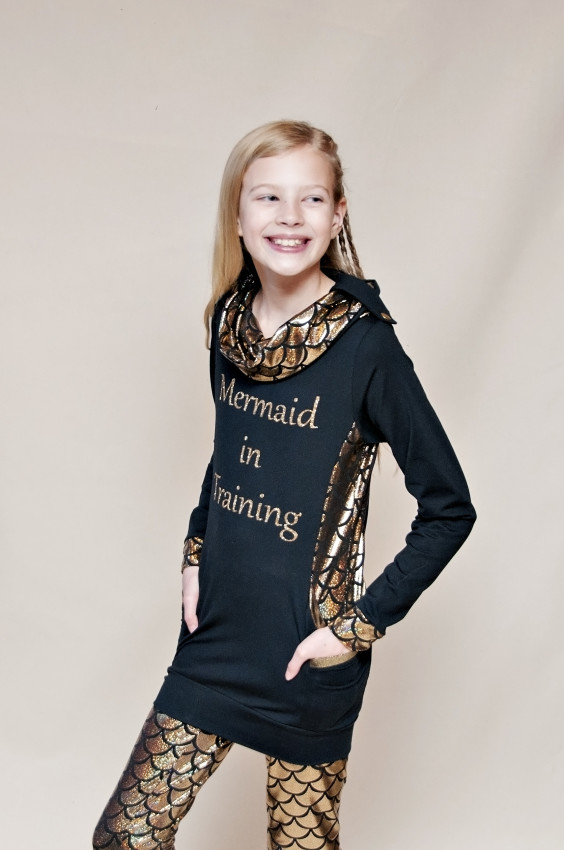 As I like to stoke the fires of book addiction, I purchased some different mermaid fabrics from Amazon and Etsy.  Initially, I was going to make a mermaid blanket out of some of it, and then I was thinking a mermaid tail to use with her swim fin she got from Santa.  Not sure if I will do that yet.  Depends on if I think she will drown in it or not, but she is a good swimmer.  We'll see.
I decided to go the simple route and make a shirt and leggings to wear in the meantime.  The fabric here is from Amazon at $11/yard.  I only got a yard and it was a few inches longer and just enough.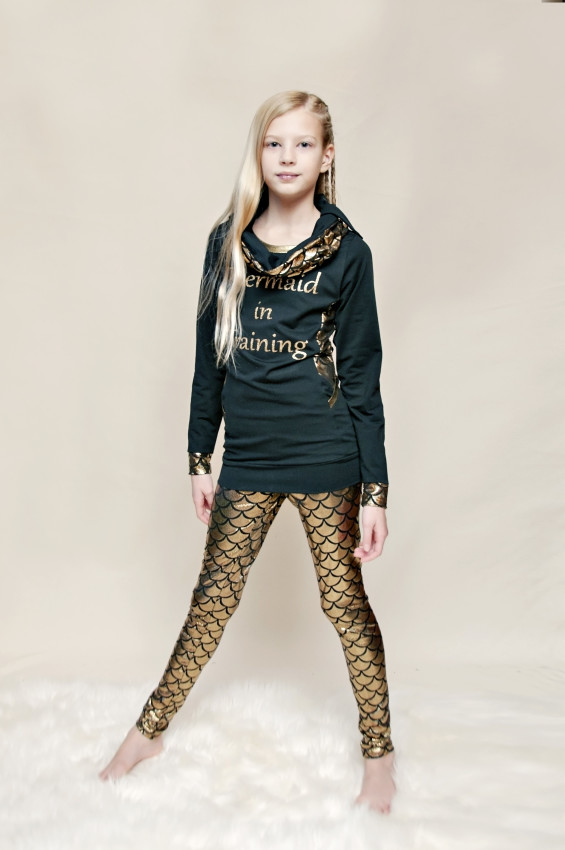 The Hibernis top worked great with these fabrics, yet again.  I love how I could add the saying to the front panel and have some of the mermaid fabric show up in places.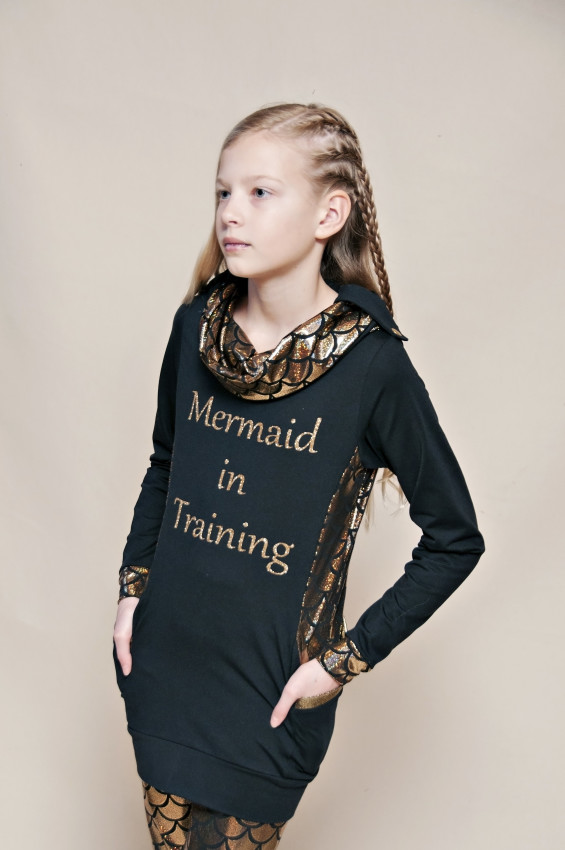 The leggings are a modified Oliver + S leggings.  I make them longer, since their size 12 is not long enough here.  This is not super thick material, so I would say a tunic length top is a good idea.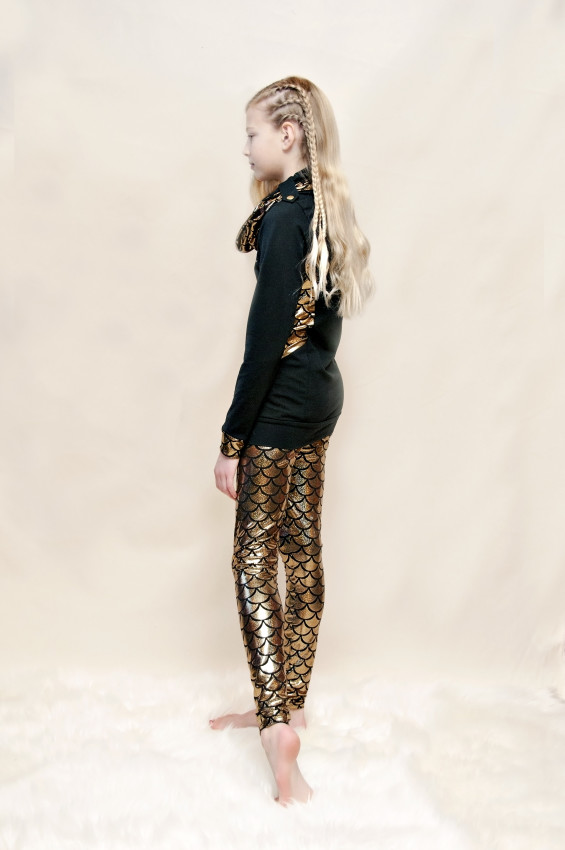 I asked her what she wanted on the top, and she thought the "Mermaid in Training" sounded good.  I just did the words in the Silhouette design program and cut it out on iron-on glitter HTV.  The black fabric is a warm performance knit, so it has a bit of a low loft fleece backing to it.  Nice and warm.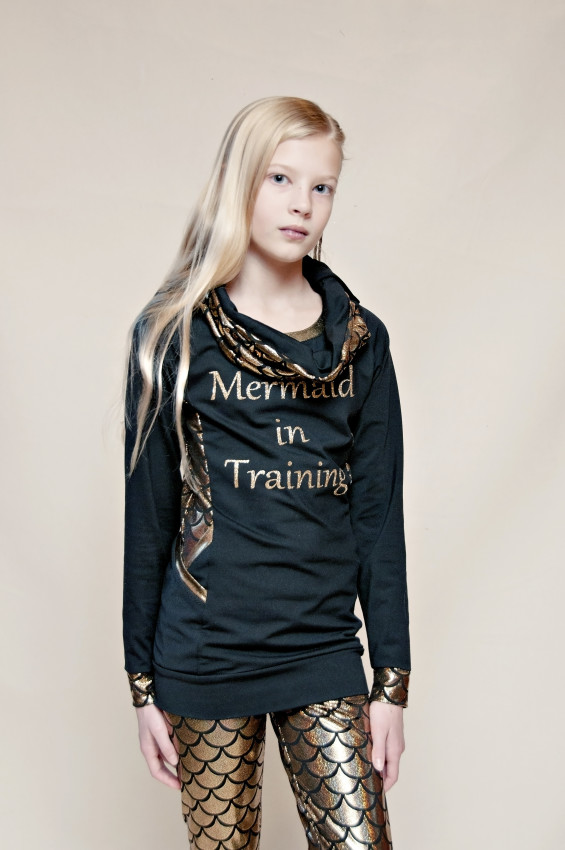 She loved it and got loads of compliments, yet again.  Now I need to make her a fleece robe, since it is really chilly out now.  Definitely not mermaid weather!