This is another shirt that I drafted from a pin on Pinterest.  It is actually a Burda pattern that I saw at one point last year.  It was a pretty simple pattern, so it wasn't like I needed to buy it.  It is just a big boxy shirt.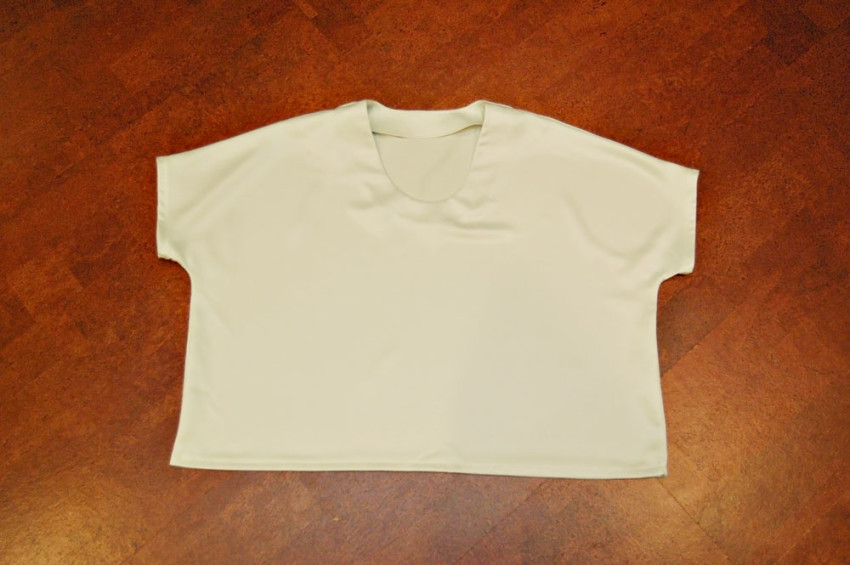 So…not sure about it.  It is really big (about 27.5″ wide and 21″ long).  I think it would be much better in a fabric that has more drape to it, or to cut it on the bias.  I probably could have cut it on the bias (had enough fabric), but I thought that it would drape well.
It didn't.
I think the shirt is pretty in the mint green satin, but it doesn't look all that great on me.
*sigh*
I did spend some time on it to make it look nice, though.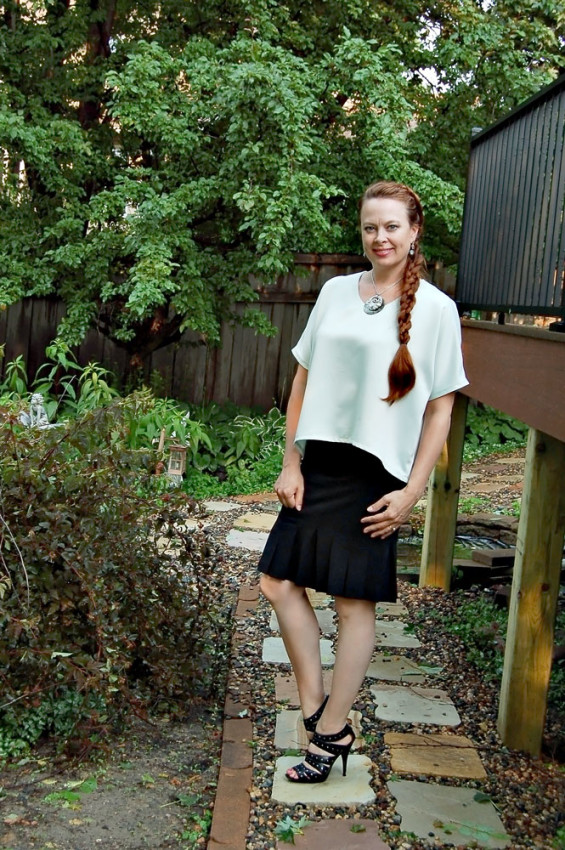 I bias bound the arms to finish them.
This slideshow requires JavaScript.
I under stitched the facing at the collar to give it a clean line.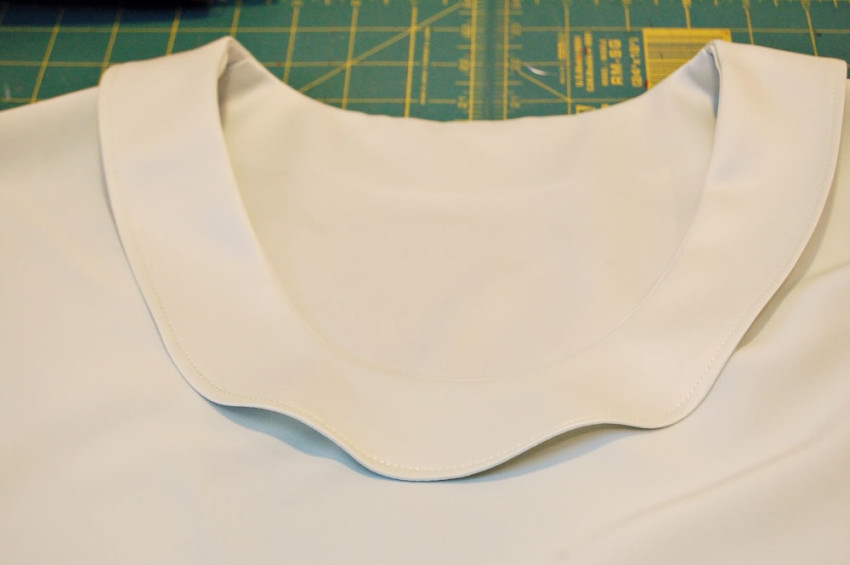 Oh well…you win some and you lose some.  I imagine that these types of disasters are what clothing designers go through with their samples.  Determining what type of fabric works best with their designs is a pretty important step.  Experience is always a good teacher.
If I make this design again, I will likely cut it on the bias.  It definitely needs to drape down or else it just sticks out too much.